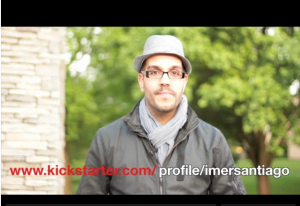 Hi family & friends!
Please visit my Kickstarter profile by clicking HERE and consider supporting my "Hidden Journey" project.  I am SO CLOSE to finishing post production, but I still need your help!
The funds raised from your support via Kickstarter will be used to cover the expenses faced in the final stages of production for my debut jazz album "Hidden Journey". These expenses include the remaining costs of completing graphic design, printing and reproduction, and the launch of my website. We have a great product recorded and we need your support to complete and successfully launch this record. I thank you in advance for supporting this project!